Security Tips For Apartment Renters in Iowa
March 30, 2019 at 11:00 AM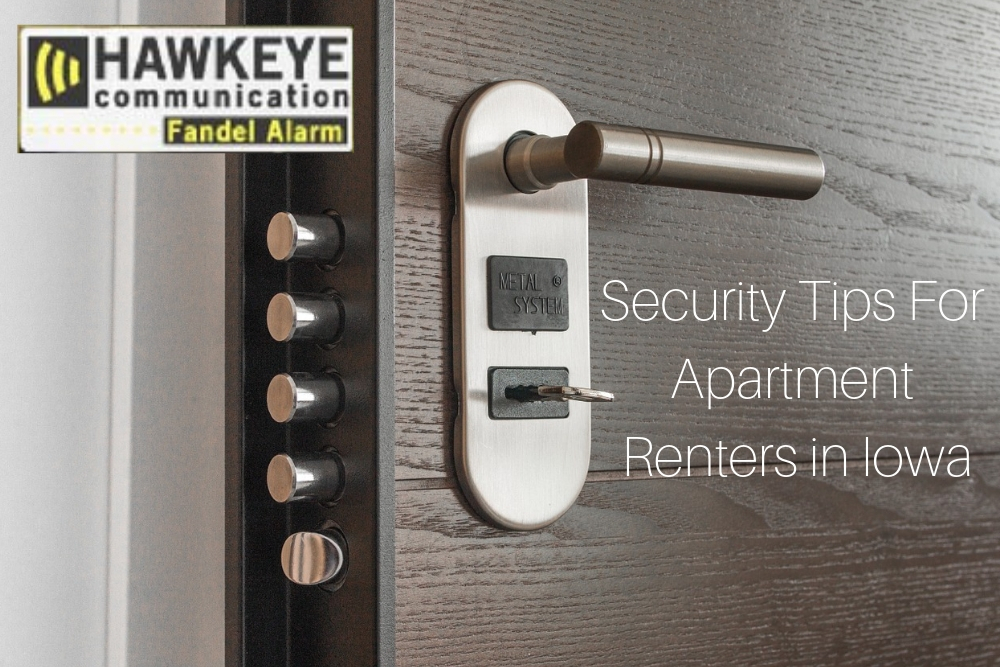 Securing your apartment in Iowa is a crucial aspect to ensure your family's safety at all time. Your apartment building may have its own security system but does your unit has its personal safety measures? Here are some tips you can consider before moving in and after your unit:
Safety Tips When Choosing an Apartment in Iowa
1. Investigate the Area
Investigate the surroundings. Conduct a background check on the following:
Crime rate
Past security concerns
History
Familiarize yourself with local stores, businesses, and even clinics. This will help you know if the place will fit your needs.
2. Consider the Access Points
It is important for you to know the potential access points of the Iowa apartment, especially those present in the first floor. This will not let you perceive the possible entry of thieves but also the safety exits in case of an emergency.
Keeping these in mind will help determine how you can increase the safety of your apartment unit.
Security Tips for Iowa Renters
So you have chosen your Iowa apartment, here are some tips to ensure your space remains safe and secured:
1. Invest in insurance
It will be a great help to you if your unit is insured. Apartment buildings have their own insurance but investing in insurance solely for your unit gives it more security. This helps in covering up for any losses and damage in case of break-ins.
2. Get to acquainted with your neighbors
Getting to know your neighbor tenants around you will not only gain you friends but also a help in times of need. You can ask them to watch out for your unit if you are away. You can settle how you can repay them. They can notify if something suspicious is happening in your unit.
3. Install a Security System
Your apartment building may have its own security system but you can still install a personalized security system inside your unit. It will not be difficult for you now since the technology is more advanced than before.
Make sure to evaluate first the safety needs of your unit. Most likely, you will need to install security cameras on the front and back door(if there's any). There are now wireless cameras, so you can avoid the hassles of installing wires. Your building may have security cameras in every corner but it does not cover up the insides of your unit. So installing security cameras inside your unit will increase your safety.
In addition to security cameras, you can add sensors in your doors and window. It can notify you if there's any movement. Lock codes can also increase the level of your unit's security. Just make sure to give your codes to your family and most trusted persons only.
Your apartment building may seem secure but it doesn't mean you cannot level up the safety of your unit. The inside of your apartment is your sole responsibility. Keeping your family and belongings safe from harm is not that hard. It will be worth all the efforts!
Talk to us so we can install a security system for your Iowa apartment.
Tags: