Smoke and Carbon Monoxide Detectors Save Lives in Cedar Rapids
September 8, 2018 at 9:00 AM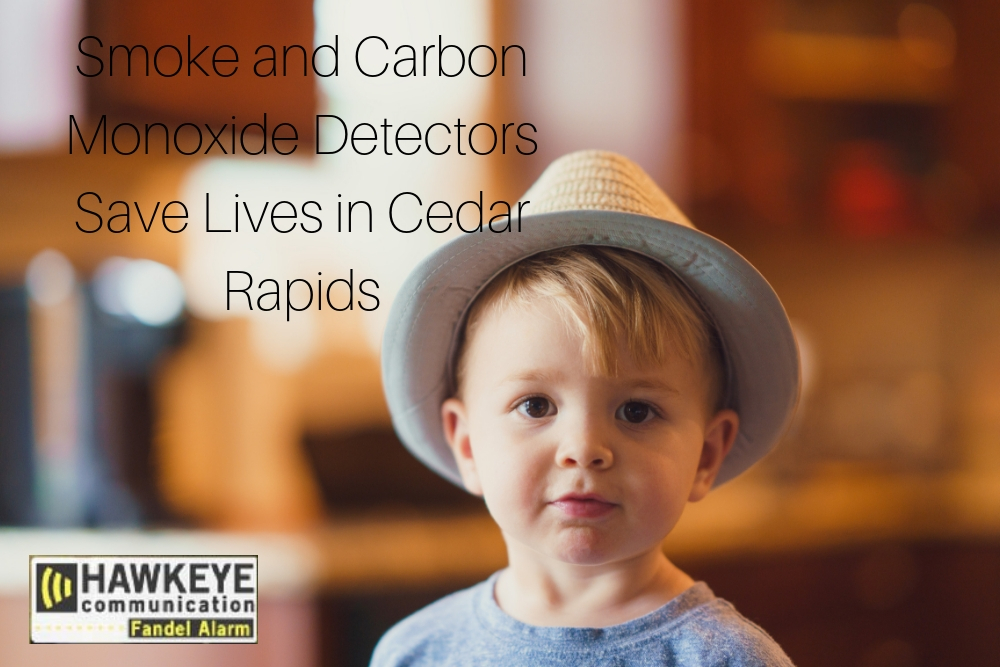 It will be time to turn the clocks back and cooler temperatures will be here before we know it, which means it's time to check our carbon monoxide detectors.
Carbon monoxide poisoning is always a threat in Cedar Rapids homes, but checking your systems before the dead of winter sets in is an easy way to keep your family safe.
Homeowners first started installing smoke detectors in their homes in the 1970s. Since then, many studies have shown that working smoke detectors reduce the chance of your family members dying in a house fire.
Checking or installing detectors is literally the difference between life and death.
CO detectors have been around since 1993, and over time, many states have begun to require them in homes. Carbon monoxide detectors, which are required in Iowa, protect us from CO poisoning.
Carbon monoxide is a colorless, tasteless, and odorless gas that's deadly, especially when we are unaware of the symptoms.
CO is produced when we burn fuels such as:
Coal

Wood

Charcoal

Oil

Propane

Natural gas

Kerosene
To learn more about the signs and symptoms of CO poisoning, check out the Mayo Clinic's website.
While having smoke and carbon monoxide detectors in your Cedar Rapids home is the first step to keeping your family safe, it doesn't automatically mean all is well. There are many factors to consider, including:
1. Number of smoke detectors and placement
Having one functional carbon monoxide detector in your Cedar Rapids home won't cut it. Your home needs multiple detectors to comply with National Fire Protection Association (NFPA) standards.
2. Routine testing
Cedar Rapids fire experts recommend testing your carbon monoxide detectors at least once a month. You can do this by pressing the "test" button on the alarms. Some systems have interconnected detectors, so pressing the button on one may set all of them off.
If your system is not interconnected, be sure to test each detector individually.
3. Consistent maintenance
Smoke and carbon monoxide detectors require little maintenance, however, you should get in the habit of replacing the batteries twice a year. Most homeowners do this when Daylight Savings Time ends and begins so they don't forget.
Helpful tip: Don't forget to vacuum away any dust or cobwebs that cling to your detectors as this can interfere with their ability to properly detect high levels of CO.
4. Replace your detectors
There comes a time in each carbon monoxide detector's life when it needs to be put out to pasture. Replace your detectors every ten years even if they seem functional. Pay attention to what the manufacturer says as some models should be replaced every seven years.
5. They're worth the money
Smoke and CO alarms are inexpensive when you compare them to the cost of a house fire or medical treatment for CO poisoning, but they can't protect you if you don't have them.
Have your detectors maintained or installed as soon as possible by calling the experts at Hawkeye Communication today!
Tags: