Top 10 Year End Home Automation Devices to have for 2019
December 28, 2018 at 11:00 AM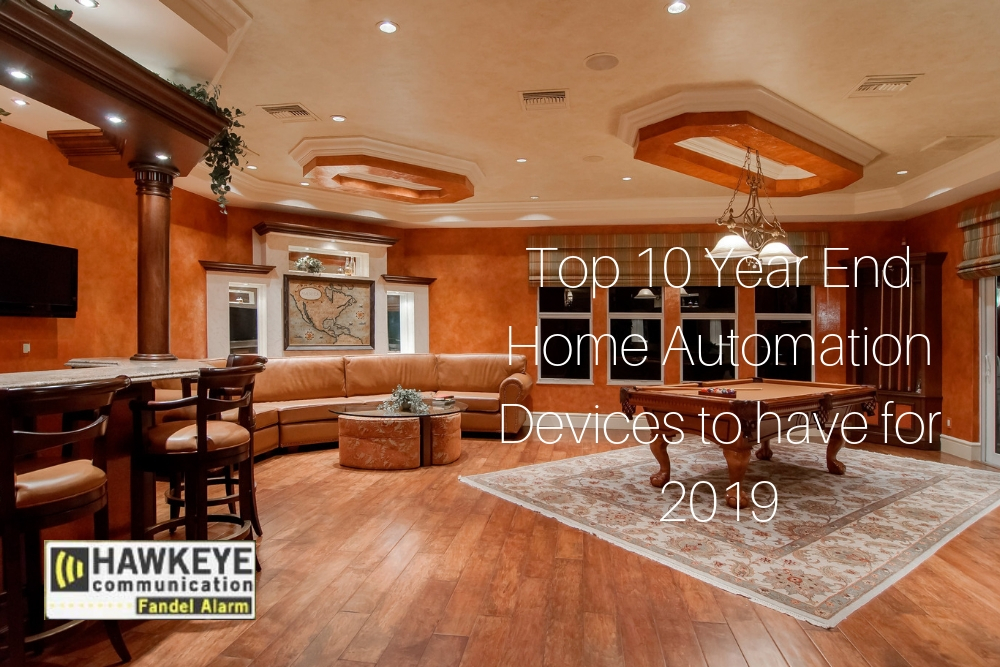 Before we say goodbye to 2018, let's have a look at the most celebrated home automation devices and gadgets for this year.
Smart Light Bulbs
Energy efficiency is a big deal for many homes, not only in Iowa, but across the globe. With this in mind, several manufacturers of smart light bulbs have produced different designs.

How does this work?
With the use of light-emitting diodes (LEDS), these bulbs use less energy but last longer. This means greater savings for you in the long run. These even allow you to adjust the brightness and color of the bulb via Google Home, Amazon Echo or a customized system built into your home.

Its additional features include:
Scheduled timer

Remote control options via your smartphone

Automatic turn off or turn on of lights
Smart Locks
Smart Locks are becoming one of the latest favorites of homeowners. They offer the same level of security just like your mechanical door locks, but also provides you with a wide range of features such as unique authentication methods.
Even without a mechanical key, you can authenticate the door with a pin code, security tokens, or even biometrics. These give you multiple ways to unlock the door, in case you fail to remember your pin code or have forgotten your proximity card.

It also automatically locks the door after it has been properly closed.

Worried that an intruder may enter your premise?

No worries! This has alarm integrations that can alert you for burglary, vandalism and even fire even if you are not at home.

Isn't that amazing?
Smart Switches
If you are planning to automate your light fixtures, then installing smart switches to your home is a MUST for 2019. This offers you increased flexibility as has radio wave capabilities that allow switches to easily connect to a nearby network. However, it may have extra buttons for you to click on for you to enjoy its specific light controls.

So if you are planning to upgrade your old switches at home, it may be wiser to choose smart witches for it to be easily integrated into your home.
Keep following our blog to know the other smart devices you should include in your home or office this 2019. Do you need help installing these devices? Call us at (319) 362-4300.
Tags: