Top 10 Year End Home Automation Devices to Have for 2019
December 30, 2018 at 11:00 AM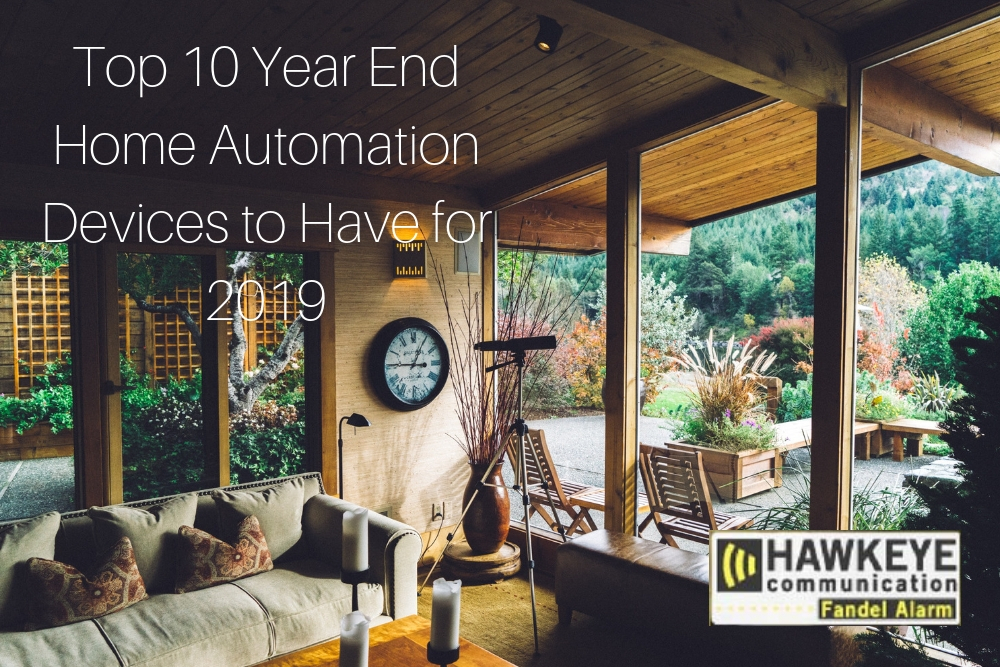 We've come to our last leg of smart automation devices you should have this 2019.
Smart Thermostat

With changing weather condition, it is important to keep your house cool and warm as needed. But how can you do this if you are working away from home or on vacation? How do you ensure that pets or your kids staying at home remains comfortable?

A smart thermostat alerts you when your temperature drops or increases at a certain level. It then allows you to control these devices remotely on your phone.

Smart Plug

Sometimes, you don't need smart hubs that interconnect all your appliances, especially if you wish to automate just some of your indoor appliances. That's where smart plugs work. Choose one that works on popular smart home platforms to make it more convenient.

Smart Speaker

We have saved the best for last. Yes, you must have been waiting for us to include this in our list and we haven't forgotten about it - the smart speaker.

This has been the turning point of smart home automation. It has made millions of people dream of having their own robot speakers who be following their voice commands. It also adds a stylish new fabric to your home, making it more modern looking.
Do you think you need any of these devices for your home? Do you need help making your home automated this 2019?
Schedule an appointment with us and together let us make your dream home a reality.
Tags: