Top 10 Year End Home Automation Facts for 2018 (Part 2)
December 29, 2018 at 11:00 AM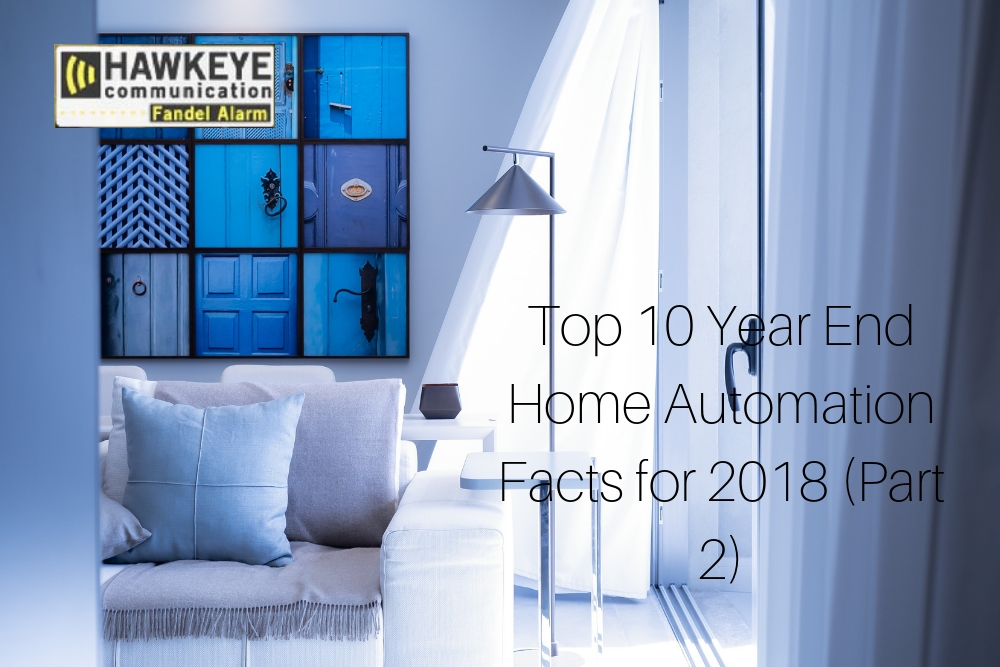 Aside from smart switches, smart locks, and smart light bulbs, here are additional smart devices you may wish to add to your home this 2019.
Smoke and Carbon Monoxide Detector

It is now a must in Iowa to have a carbon monoxide detector for your homes. Now you can keep your family safe and not worry about carbon monoxide poisoning and fire. There are Honeywell Security Alarms that offers both smoke and carbon monoxide detector.

Talk to us to have your smoke and carbon monoxide detector installed inside your homes and offices this 2019.
Smart Home Hubs and Controllers

With Amazon Echo and other smart home hubs and controllers invading homes, more families are now enjoying fuller and livelier theater experience.

Upgrade your television, speakers and other entertainment sections by interconnecting them with one another. Talk to us to know how you can have your own audio and video theater at home.
Smart Home Surveillance Cameras

Know what's happening inside your house even if you are away with a smart home surveillance camera. This comes equipped with a security system that alerts your phone for any intruder or disturbance happening inside your home.

This surveillance cameras often come with the following features:
Powerful image sensor

Motion and sound detection

Time-lapse and event-triggered video recording

Mechanical pan and tilt

Motion tracking feature
Smart DoorBells
Doorbells have also gotten smarter, now it does not alert you of incoming visitors, but it also allows you to see whose on the other side of your door. It can capture a short video of your guest even at night. Thanks to the color night vision incorporated into its features.
Tomorrow, learn the other three home devices you should add to your home this 2019.
Tags: