Top 5 Benefits of Installing Automatic Blinds an Shades for Your Home and Business
June 20, 2018 at 10:00 AM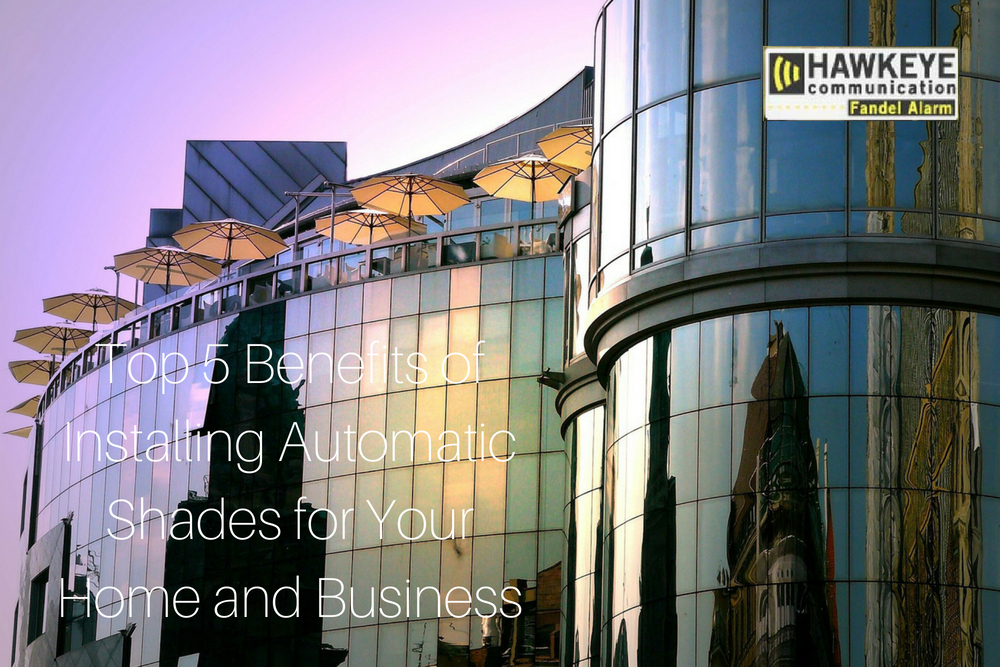 Window blinds are designed to keep unwanted eyes from prying inside our homes and to help keep our offices cool. What if we told you that your window blinds could automatically adjust according to the amount of sunlight in a room? How much would you enjoy having your blinds automatically rise and close to the correct specifications?
It sounds like a scene from a futuristic sci-fi film, but it is reality. Home and commercial automation technologies put all the control into your hands.
Let's take a look at 5 main reasons why automatic blind installation is beneficial for your business and home.
1. Maximum convenience
Automated blinds and shades from Lutron give you the highest level of control with little effort. Would you like to let a slice of sunlight into the room when your alarm clock goes off? You can program your blinds to rise every morning as you're getting out of bed so you can wake up faster. If you ever need to adjust the settings, it's all at your fingertips.
2. Capture your style
Who says motorized blinds have to be boring and look like something you'd find in a bleached hotel room? Not us!
Lutron blinds can capture the look of your commercial office or home so you don't have to adjust your decor. The team at Hawkeye Communication is happy to discuss your options with you. We can even come out to your home or commercial space in Waterloo, Cedar Falls, Cedar Rapids, Iowa City and surrounding areas to see the look and feel you're going for.
3. You'll save some green
Did you know that motorized shades are now more affordable due to battery options and advances in design and technology? When you put them to good use, you'll save on heating and cooling costs. Skip the redundant stops to adjust the thermostat and let your automatic blinds and integrated thermostat handle the temperature regulation.
4. Instant privacy
Do you live in a neighborhood where your neighbors are a little too curious for their own good? Sometimes they mean well and at other times they just want to snoop.
Prevent unwanted eyes from discovering that you're away on a business trip or vacation with automated blinds. Your blinds will adjust automatically and ensure that no one can see inside your home thus enhancing your security level.
Need to make an adjustment to your shade settings while you're away? Whip out your smartphone and make the changes in the Lutron app on the go.
5. Keep your furniture in tip-top shape
The sun can keep your house warm in the winter but it can also wreak havoc on your furniture. If you have upholstery, decorative pieces, antiques, artwork or flooring that name the sun as their enemy, your shades can adjust throughout the day to keep them protected.
Are you ready to take the leap and install automatic blinds in your home or commercial space? Hawkeye Communication is a team of home automation and security experts who will evaluate your home's automation needs so we can engineer the best system for you. Give us a call when you're ready to take the next step on the home automation path.
Tags: