Two Videos that Prove Video Surveillance Catches Criminals in the Act
June 27, 2018 at 11:45 AM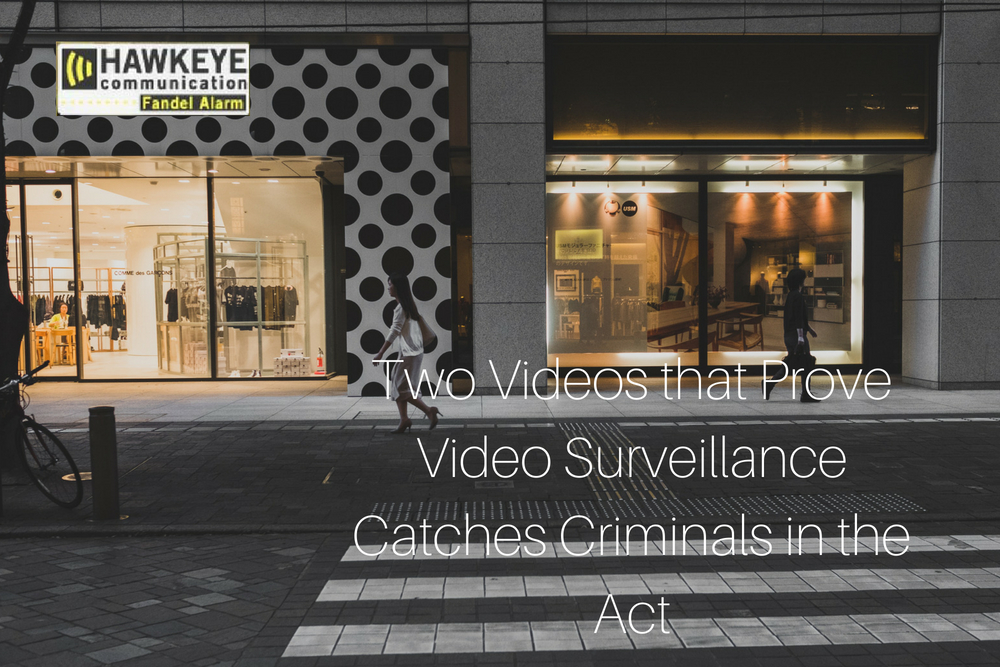 When it comes to keeping your commercial property secure, you can have a lock-tight cybersecurity plan in place but without a physical security plan, you're a sitting duck.
As long as there are criminals out there looking to make easy money, there's a need for video surveillance.
There are a lot of cyber threats out there today, but here in Cedar Falls, Waterloo, or Cedar Rapids, you're still likely to become the victim of a physical robbery.
While a cybercriminal can make off with your data, someone scoping out your property at nine o'clock at night can take your equipment, merchandise, and cold hard cash from the register.
Why video surveillance is critical
Video surveillance is beneficial because it keeps a record of external and internal threats. You can watch what's happening live or provide it to the authorities after the fact. Surveillance is also beneficial because those cameras installed throughout your property act as deterrents.
If you're still on the fence about investing in a video monitoring system, we believe the two videos below will change your mind.
Let's take a look at two videos that prove you need video surveillance in your home and on your commercial property stat.
1. Catch criminals while they're in the act
This video contains footage of two burglars breaking into a home with a security system that notifies homeowner Damien right away. His security camera is activated by the loud noise and notifies him at his office five minutes away.
While away, Damien was able to process what was happening, notify authorities, and get to his home to speak with the police officers that were called to the scene.
While traditional home alarm systems can help catch criminals in the act, it's video surveillance that made apprehending those responsible possible in this scenario. Hawkeye Communication installs residential video surveillance systems in Waterloo, Cedar Falls, and Cedar Rapids. Your system can also incorporate window and door sensors that will notify authorities the moment they're tripped.
2. Bust burglars in your commercial space
Cedar Falls, Waterloo, and Cedar Rapids are typically regarded as safe communities but robberies do happen.
Video surveillance is a critical part of protecting your commercial property. Whether you have a small team of employees or a large collection of warehouses, our team can help you protect everyone on staff.
In this video, two teenagers were attempting to rob a 7/11. Within moments of them threatening the clerk and climbing behind the counter, the security guard busts in and puts a stop to the robbery.
Having a video surveillance system on your property will not only keep your staff members safer, but it will also give authorities the information they need when apprehending suspects and charging them.
Creating a comprehensive security system that keeps your home and commercial property secure is what Hawkeye Communication is all about. We're here to help you design and maintain a video surveillance system for your property in Waterloo, Cedar Falls, and Cedar Rapids. Give us a call today to discuss your security needs and to set up a quote.
Tags: