Where to Place CO Alarm in Your Cedar Rapids Home
September 7, 2018 at 12:30 PM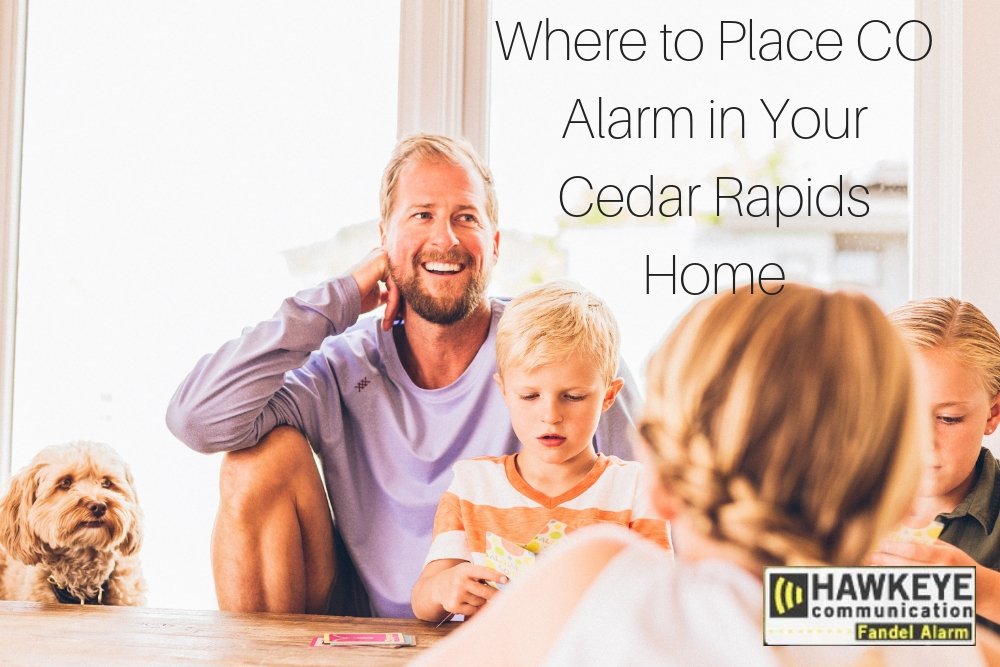 Carbon monoxide detectors save lives every day. However, knowing where to place them in your Cedar Rapids home ca be tricky.
Some questions you may have in mind can also include the following:
How many carbon monoxide alarms in Cedar Rapids for my home do I need?

How do I properly install them? Is it supposed to be above the head while I sleep or below it?

How will I know that these alarms and detectors are still functioning efficiently?
These are some of the common questions we receive at Hawkeye Communication. But for know, we shall concentrate into knowing the strategic locations you should be installing your CO alarm Cedar Rapids.
6 Strategic Location to Place CO Alarms in Your Cedar Rapids Home
1. CO alarms near the bedrooms
Everyone is more vulnerable to carbon monoxide poisoning when they sleep, which is why you should place your alarms near your family's bedrooms. If you only have one alarm, place it as close to the sleeping area as possible.
2. CO alarms at the kitchen
Stoves and other gas appliances that may be in the kitchen produce CO emissions. Keep a detector there to detect anything that builds up.
3. CO alarms at the garage
If you park your cars in your garage, use your grill, or run generators in there, it's critical to place a carbon monoxide detector near.
4. CO alarm on each level of your house
If you have a multi-level home you should have at least one detector on each floor. Much like you do smoke alarms, spread your CO alarms throughout the house.
5. CO alarms near vulnerable family members
As we said before, young children, elderly family members, and those with pre-existing heart conditions are more vulnerable to CO. Place a detector as close to their bedrooms as possible.
6. CO alarms by your furnace
Furnaces are notorious for putting out CO emissions and if they're not rerouted properly, this can lead to some serious build-up in your home. Place a CO alarm near your furnace to ensure maximum safety.
Why do I even need to install a CO alarm system for my Cedar Rapids home?
If you don't have a carbon monoxide alarm system for your Cedar Rapids home you're leaving yourself and your family vulnerable to CO poisoning. You don't want to put your beloved family members at risk, right?
Let the team at Hawkeye Communciation install these CO alarms for you. Call us to schedule an estimate of the needed CO alarm systems for your Cedar Rapids home.
Tags: