Who Needs a Bi-Directional Amplifier (BDA) System in Waterloo and Cedar Rapids?
February 10, 2019 at 11:00 AM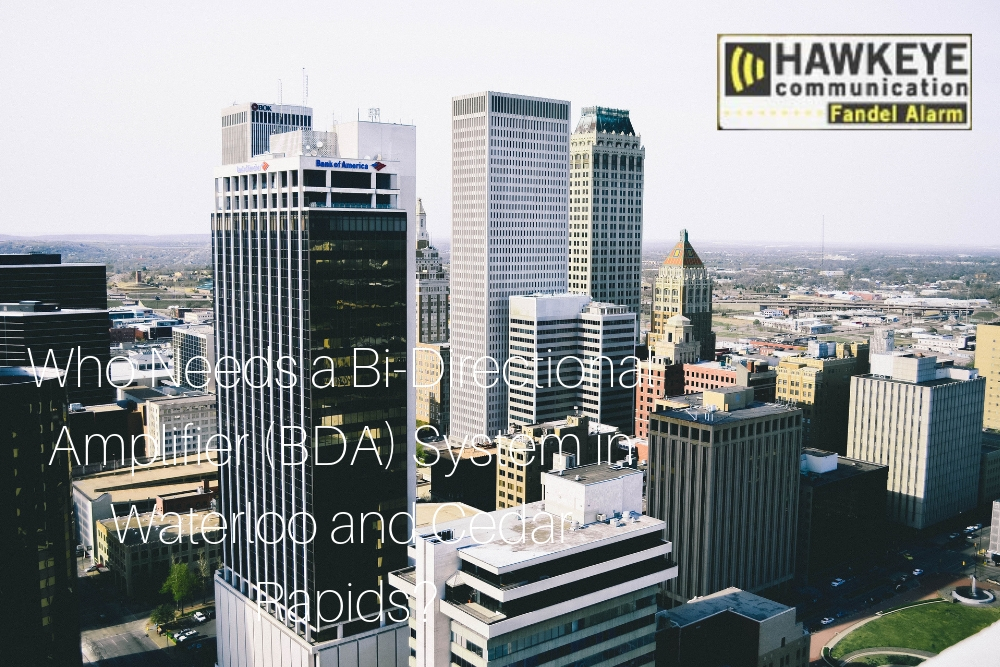 If you have a:
Big building

Call quality issues

Wants to add added value to your tenants

Wishes to increase productivity in the workplace
Then you should consider adding a bi-directional amplifier (BDA) system installed in your building or premise. This helps in preventing call interference, so you are assured constant communication even during emergencies.
The same goes with buildings that require constant internet connectivity. We understand how frustrating it can get if your WIFI suddenly gets disrupted. Make the most of your staff working time by giving them the best internet connectivity. Do so with a BDA system.
Still confused if you need one?
By law, BDA is now part of the overall Distributed Antenna System (DAS), especially for high rise buildings. Because this is most helpful during times of crisis and emergency.
The NFPA 72 code, a standard published by the National Fire Protection Association and adopted by state, federal and various local municipalities, recommends all commercial businesses and even family dwellings with a minimum of eight units to have a first responder radio coverage inside their building. This includes BDA-DAS systems.
However, do you know that there are varying requirements set by per State for various types of buildings? Thus, it is best to consult an expert specialist when installing a BDA-DAS system in Cedar Rapids or Waterloo.
If you don't know how to go about it, call us at (319) 362-4300. We are trained, licensed and certified to install BDA-DAS systems to your building and property.
Tags: