Why Adding a Bi-Directional Amplifier (BDA) to your High Rise Cedar Rapids or Waterloo Building is a Must This 2019
February 9, 2019 at 11:00 AM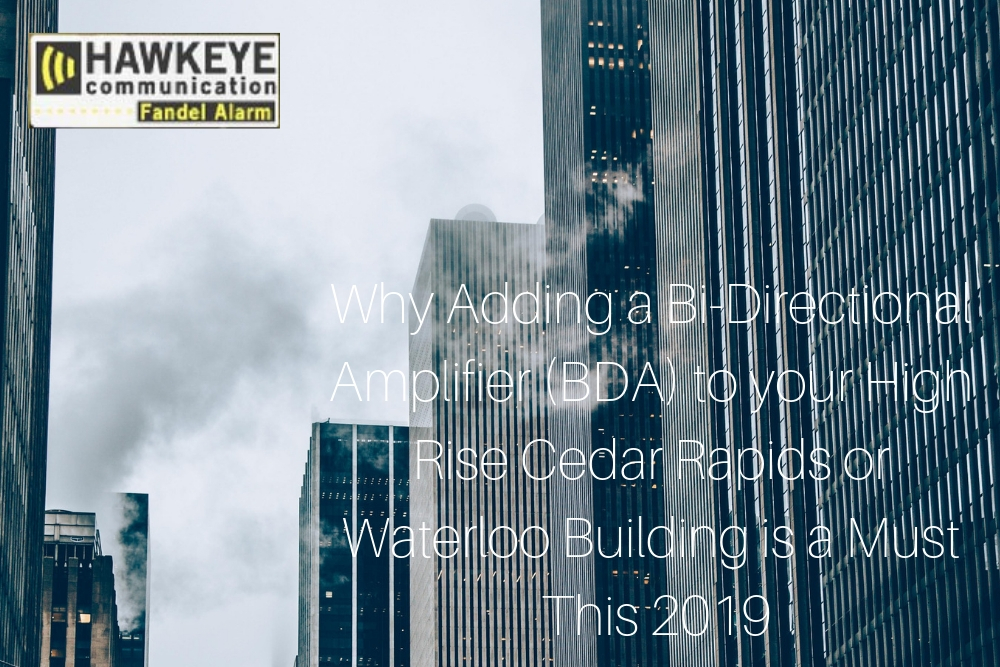 "Every Second Count in Saving Lives." Thus, it is important to ensure your communication line remains stable even with the worst emergency cases through a bi-directional amplifier in Cedar Rapids and Waterloo.
How does a bi-directional amplifier (BDA) in Cedar Rapids and Waterloo work?
During emergency cases, it is possible for communication to be poor because of dead lines. This can be very frustrating especially for firemen and rescue team doing their best to save everyone inside your building.
Through a DBA system, this can be avoided. It is a tool that boosts wireless signals for various buildings including:
Campuses

Hotels

Hospitals

Hotels

Manufacturing plants
This makes it an essential tool for emergency units using two-way radios and smartphones as it helps avoid spotty coverages and drop calls.
How does this happen?
During emergencies, your BDA locates a wireless signal and amplifies it before rebroadcasting it throughout your building. This allows people inside your building with two-way radios to still communicate with one another.
How to Set-up a BDA Device for Waterloo and Cedar Rapids
Setting up a BDA device can be very tricky. It requires finding an optimal location where to place the structure. Thus, the need for individuals to be trained and certified in handling this project.
Look for an experienced solutions provider in Cedar Rapids and Waterloo to help you install your BDA device. After all, prevention is still a whole lot better than face an emergency situation unprepared. Right?
Tags: