Why Choose a Honeywell CSS Dealer For Your Custom Security Solutions in Iowa
June 25, 2018 at 8:00 AM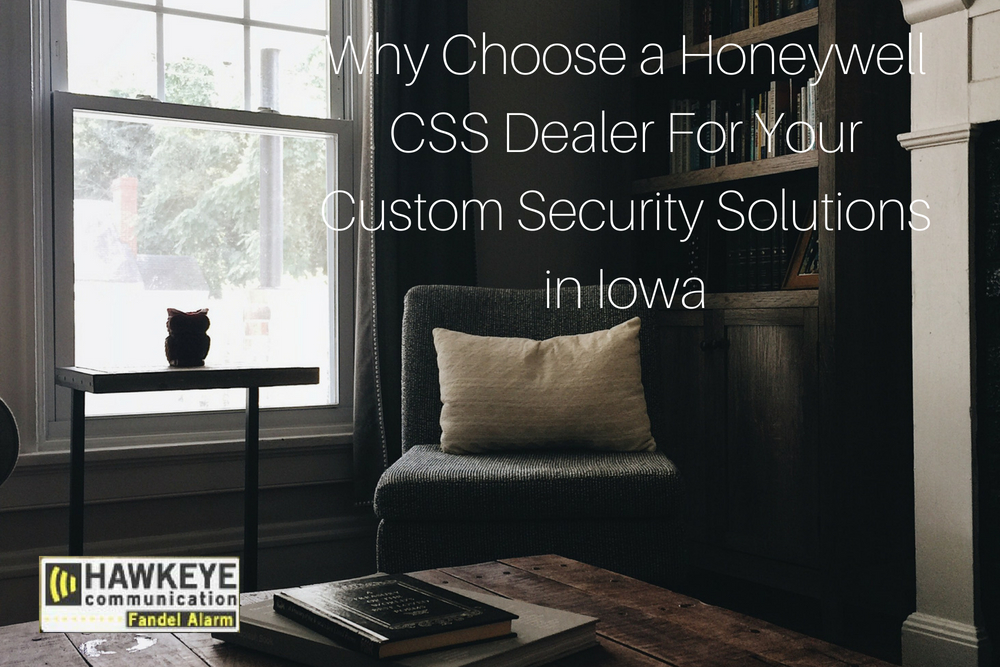 Hawkeye Communication is the only CSS Honeywell dealer in Iowa, but what exactly does that mean?
First of all, if you're living in Cedar Falls, Cedar Rapids, or Waterloo, you're at a serious advantage.
Honeywell has been a company for over 125 years. They employ hundreds of thousands of people and have done so for years. Their main focus is to make homes more secure, clean, efficient, and comfortable, which is why they pour innovation into their products.
Honeywell prioritizes improvement and is always trying to up their game. This is why we prefer to use their products in our custom-made security systems.
Hawkeye Communication has been working with Honeywell Security for years. We enjoy using their equipment because it's high-quality smart home technology that puts you in control of the elements in your system. What does this mean? It means you can control your thermostat, fire alarm, carbon monoxide detectors, and more via your Honeywell security system.
If you're thinking about purchasing a security alarm system for the first time, we highly recommend Honeywell products. Here are five main reasons why:
1. Your system is completely customized
Every home is different. Your system will only be effective if it's designed specifically for your house and family. If your family members are in and out of the home at different times, ensure your system locks the doors behind them and notifies you when they arrive. With a customized system, you can have as much or as little security as you need.
2. It integrates with other technology
When you first start shopping around, you'll find that alarm systems are usually sold in one of two ways. Typically, it integrates with your other alarm and automation systems or it doesn't. This is because certain companies embrace the idea of using an open platform or they don't. Honeywell follows the open platform approach when producing all their systems because they know how much easier it is for homeowners.
We believe this is why they consistently surpass the competition.
3. Your system will be monitored, maintained, and serviced
The thing about residential security systems is that in order for them to help you, they have to work! This means it's important for you to choose a security team that can be there for you any time of the day.
Because our technicians have been working with Honeywell products for years, we're knowledgeable about how to maintain and care for them. We can also help you get the most out of your system by programming it to your specific needs. If you have a question about how to adjust your settings, give us a call and we'll help you out.
4. You're in control
One of the best parts of your Honeywell system is the control panel. Because Honeywell has stayed on the cusp of innovation, they've mastered how to make operating your system easy. With the latest touch-screen control panels, you can adjust your system settings on-the-go.
5. You've got a support team
At Hawkeye Communication, we know that a home security system is an investment in your peace of mind and safety. Whether your home is in Waterloo, Cedar Falls, or Cedar Rapids, we'll help you create the perfect system for you.
We want you to have the freedom to incorporate your current home automation and security technology, which is why became the only Honeywell authorized dealer in Iowa.
To discuss your home security needs, give our team a call today.
Tags: