Why Fire Alarm Services is Necessary for Your Building's Protection
September 15, 2019 at 11:00 AM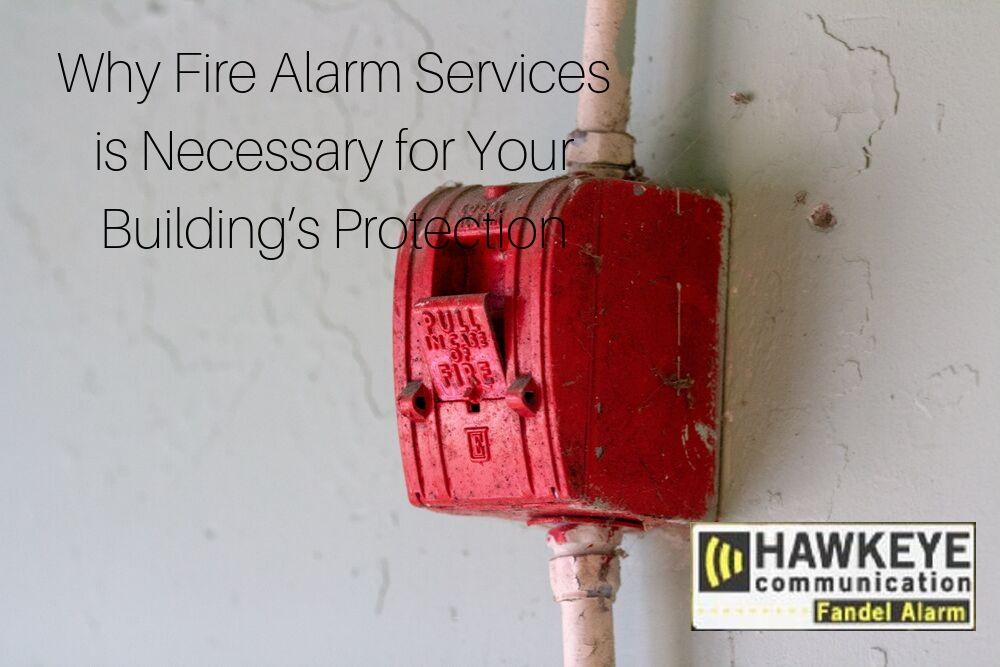 Even if the summer has ended and the fall season has set in, cases of fire are still around the corner. Do you think that fire occurrence can only happen when the season is blazing hot? Well, you've got it wrong. Fire can happen anytime, especially if you don't have the proper protection and preparation for it. So it's better to be cautious about this matter rather than spend lives and property loss.
Fire alarm services come along with the fire alarm system. Some think that once a system is installed, that's all it is. But that's not the case. The right alarm system and services can ensure that your property and the lives in it are protected right.
Here is the alarming truth about why fire alarm services are necessary for your building.
The installation and design
If you're installing or upgrading your fire alarm system, tapping a professional fire alarm dealer is necessary. Why? Here are the following reasons.
They're licensed and well knowledgeable about the fire alarm system.

They can ensure that your system is in accordance with the building fire codes and requirements.

They can guarantee a system that is installed and designed for your building's specific needs.

They can point out important factors for your building's protection you may not have in mind.
Fire alarm monitoring
Monitoring is a significant factor in an effective fire alarm system. Even if you have a state of the art system but no one can hear its alarm, it'll simply be nonsensical.
Early detection is the main key to preventing the fire from eating your property and worst - cause death. Proper fire alarm monitoring can keep your worries away and you shall be able to focus on the business itself. Make sure to choose a reputable company that offers reliable fire alarm systems, services, and solutions.
Dealing with the correct company that gives a proper and top of the line fire alarm services is important. It ensures that the safety of your business assets and employees are always monitored and checked.
Choose Honeywell Building Solution an integrated and intelligent fire alarm system. Keep your building protected from potential fire risks.
Testing and maintenance
Maintenance of the fire alarm system is as important as the reality of having one installed in your building. Truth is, an annual check-up and maintenance of the system are required. Locally and nationally. Your service provider shall be able to provide you these services. They must also be able to follow your local fire codes and requirements.
Honeywell ensures to provide a fire alarm system service that follows the local fire code in Iowa, Cedar Rapids, and Waterloo. They will make sure that your system is properly working at all times. Shall there be any unexpected issues, you can easily contact them and they'll fix the problem right away.
Hopefully, you can utilize this information to prevent and lessen the risk of fire in your building. Reach out to Honeywell Building Solution for a top of the line fire alarm systems and services. Send us a message.
Tags: