Why You Should Install a Gas Detector in Your Garage
August 22, 2018 at 2:00 PM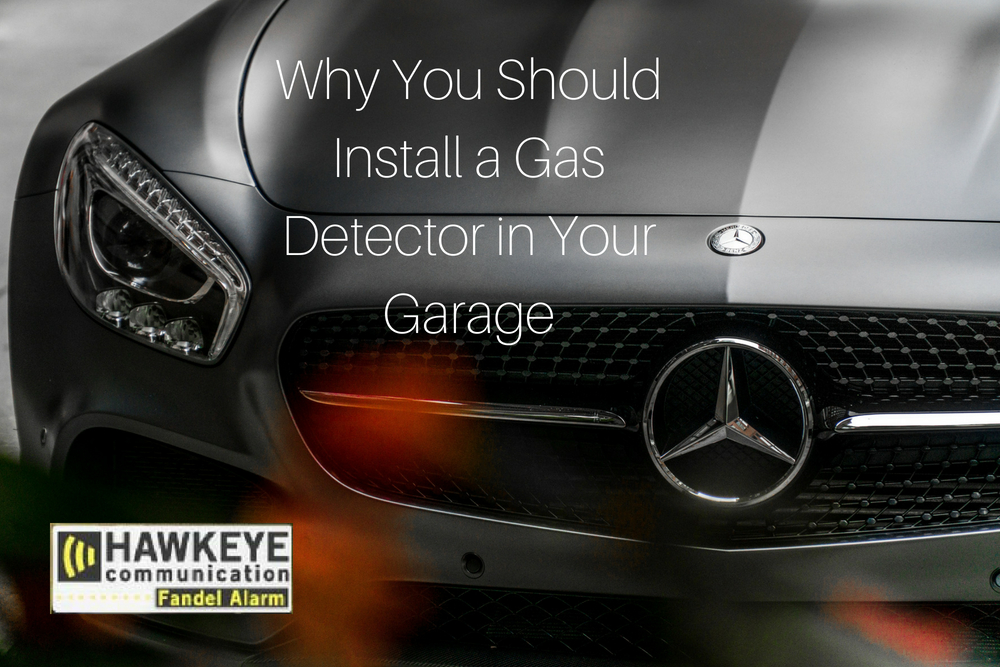 As a homeowner in eastern Iowa, you probably have smoke detectors installed in your home, but what about carbon monoxide detection?
A lot of people overlook the need for CO2 detectors, but carbon monoxide poisoning poses a serious health risk to homes throughout Iowa. After all, it's clear when your home is on fire - you smell something burning and you see smoke and flames.
Carbon monoxide is a toxic, colorless, odorless, and tasteless gas that's difficult to detect. In fact, it can't be detected by humans unless symptoms are present and by then it's often too late.
Your household is at risk
Every person in your household is vulnerable to CO poisoning. Anyone in your home that has a weakened immune system is even more vulnerable. Small children, the elderly, and those with chronic diseases or asthma have a greater chance of dying when carbon monoxide is present.
Carbon monoxide poisons more than 10,000 people each year and kills over 500. Iowa is now a state that requires homes to have carbon monoxide detection, which means you can't afford to go without a system. But what about extensions of your home such as your garage?
Though it might seem like your garage is a minimal threat, that's not the case. Let's take a look at some reasons why you should place a CO2 detector in your garage.
1. Your garage is the biggest threat
Carbon monoxide buildup is caused by fuel-burning appliances that don't get proper ventilation. Your grill, generators, and vehicles all contribute to CO2 buildup, which makes your garage one of the prime areas for it to accumulate.
As Iowans, we tend to treat our garages as extensions of our homes. In addition to storing up to three cars per family, they're often used as workspaces, areas for kids to store toys, and places for our pets to play. Don't put your family at risk by skipping this area!
2. Vehicles can cause CO2 buildup
Carbon monoxide is found in the fumes from vehicles, which means toxins can accumulate in your garage. Each of the following household appliances that run on fuel contributes to the possibility of CO2 buildup if left unchecked:
Water heaters

Boilers

Central heating systems
Though every garage needs to have a CO2 detector, attached garages put you at a higher risk because the fumes can spread into your property.
3. CO2 detectors save lives
Installing carbon monoxide detectors in your garage is easy, so why not mark it off your checklist?
With an expert security and detection company such as Hawkeye Communication in your area, you can have a quality carbon monoxide system installed in your home the same day we stop out!
When your system detects CO2 buildup, it will sound the alarm so your family can get outside of the home fast and call the local authorities. Your CO2 detectors can even be linked to your home security system so the fire department is notified the minute CO2 is detected.
 Call Hawkeye Communication today
At Hawkeye Communication, we believe in making your home a safe haven for you and your family. Let us install your carbon monoxide detection system today whether you're in Cedar Rapids, Waterloo, Cedar Falls, or Iowa City. Don't go another winter without protection. Call us today to set up your installation service.
Tags: