Why you should invest in smart home security before winter
January 4, 2019 at 11:00 AM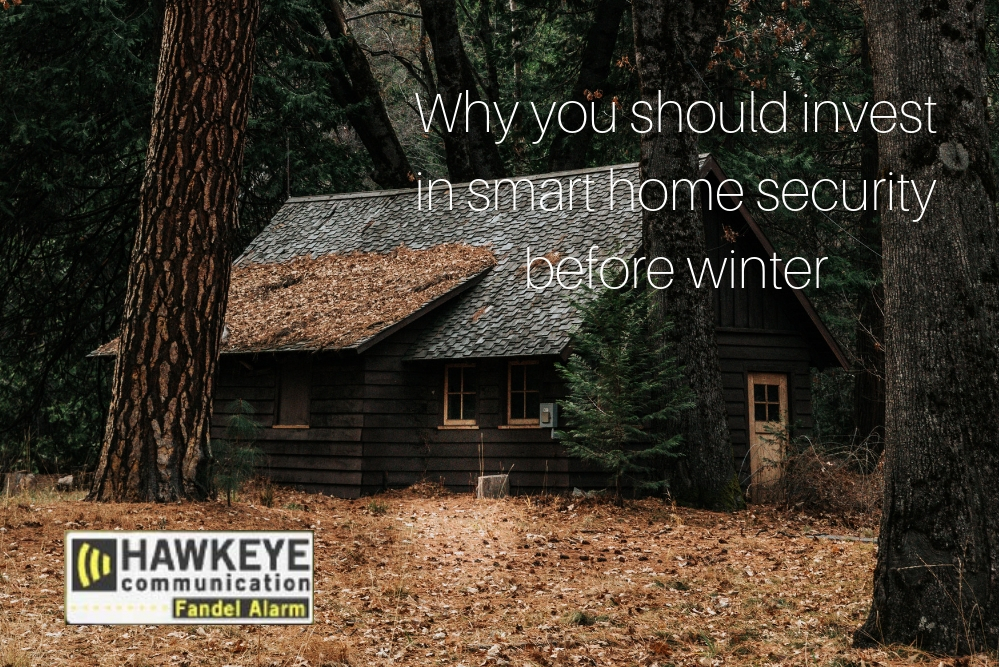 We live in the generation that smart home security cameras are a must-have for homes and business establishments in order to keep thieves and unwanted intruders away. We may be using security cameras to keep watch of our homes and businesses while we're away, but the criminals are using technology as well to do what they want to.
With smart home security, there are innumerable possibilities. Smart home security is more than just a security camera. Who knows, maybe we can catch a crime even before the culprits make a move.
If your house or business is equipped with smart home security, no burglars will dare to step on your house or business establishment. Say you're the thief, would you rather go on an unsecured place or a place with smart home security all over the place? Most probably, the answer would be the former.
Why should you invest in smart home security? Here's a list why:
1.    You will never have to stress yourself out from looking for the key you've misplaced.
Having smart locks installed on your doors instead of the traditional locks with physical keys will be easier. Physical keys can be duplicated or cloned and that is a little risky! With smart locks, you will only need to input pin and your door will open and will be locked automatically once closed.
2.    Updates are real-time.
If you have installed multiple smart home security cameras in your household or business, you can check on it anytime and anywhere, giving you real-time updates. You would not have to keep your eye glued onto a television to watch everyone that goes in and out of your house.
3.    Easy access.
Smart home security provides connectivity between the security system and your handheld devices. You won't need to search up for footages from the storage because with smart home security, footages are readily available once you have connected it to your smartphone.
4.    Monitoring made easy.
In connection with easy access, having the security system connected to your phone, it will be easier to keep watch of your household and business - a few taps on your phone, maybe. Not only that you will be able to watch out for burglars, but you can watch your kids at home while you're away.
Winter has already arrived, but it doesn't mean that you are too late to install these smart devices at your home. Let us help you. Learn more about us.
Tags: