Why Your Business Should Have An Integrated Security System this 2019?
November 17, 2018 at 11:00 AM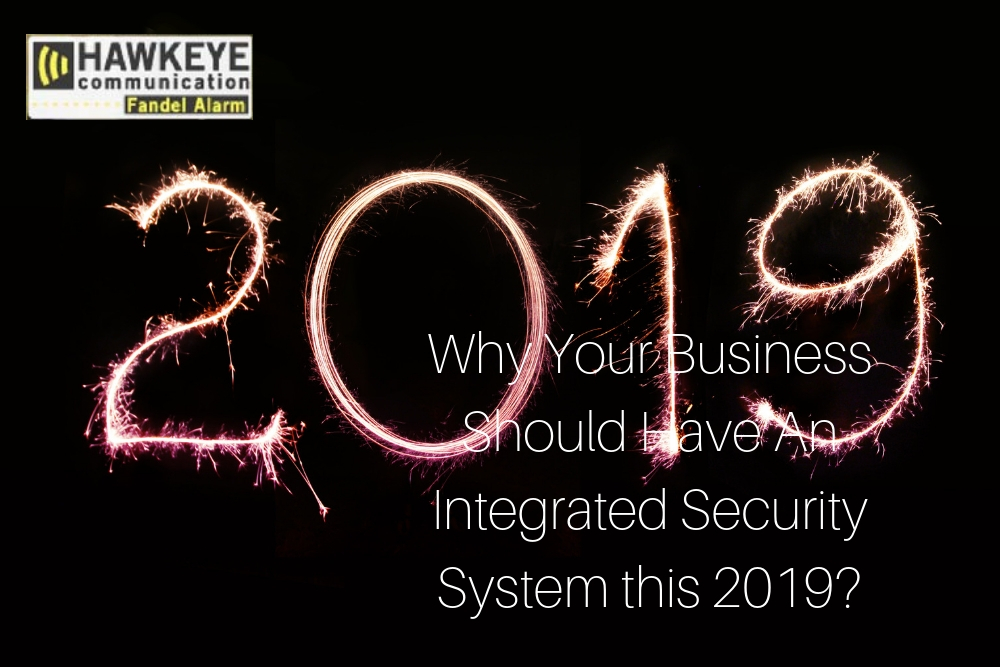 2018 is soon coming to a close. But have you done your business preparations for 2019? Is having an integrated security system included in your plans? If not, then here are 5 good reasons why you should consider it a priority.
1. It brings efficiency to your organization
An integrated security system, allows you to assign a specific role to a single person so other team members can use their skills more efficiently.
2. It centralizes the security and safety of your business.
As a business owner, you only need to speak with one department for any security information you'll need. This saves you time and money as your team works in an organized manner.
3. It helps deter theft.
The Kroll Annual Global Theft Report revealed that 60% of frauds are inside job. But with an integrated security system, this can easily be prevented. If not, you'll have sufficient evidence to know the brain behind the insider operation and have that individual charged.
4. It provides real-time monitoring.
Now, even if you are not inside the premises of your business, you can still monitor what's happening inside through the real-time monitoring capability of these integrated security systems.
How?
Just incorporate it into your phone, tablet or computer and you'll have access to it with a click of a button.
5. It helps in conflict resolution.
There are instances wherein internal or external burglary may involve one of your staff. To see if this is indeed the case, you may go back and check it via your surveillance camera system. Thus, allowing conflict resolution to be easily resolved.
Tags: