Winter Home Safety Tips
December 8, 2017 at 10:20 AM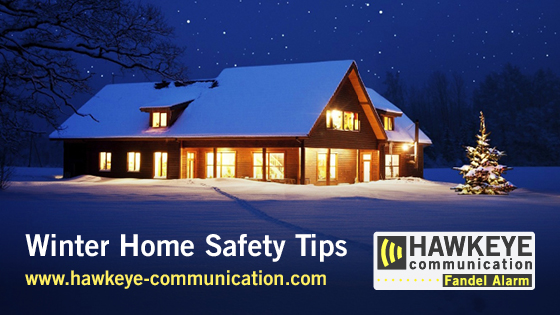 If you live in the Northeast, Midwest, or anywhere else that gets a full blast of winter, you're no stranger to dealing with Jack Frost. For four or five months out of the year you're stuck in heavier clothes, driving through snow, and struggling with the desire to stay indoors. In truth, there's much more to preparing for winter than gathering firewood and breaking out the old poofy winter coat. 
Did you know that there are several things you should do to prepare your home for winter too? Below are some tips you can follow so your home remains safe should Old Man Winter drop several inches of snow on your house this winter. 
Remove the debris from your gutters - No one wants to deal with clogged frozen gutters - the snow will put enough pressure on them. 
Disconnect and drain hoses - Frozen pipes are never fun to deal with, so don't skip this step. You should also shut off outside water valves if you can.
Insulate any poorly-filled walls and attic spaces - This will not only keep you and your family warm but it will save you money and energy!
Address roof leaks - To prevent water damage from melting snow and ice, it's best to have roof leaks repaired ASAP. 
Remove hazardous tree limbs - Snow and ice will weigh them down even more and the last thing you want is to sustain home damage or damage your neighbor's house..
Bundle up your pipes - Call us crazy, but wrapping the water pipes in your basement or crawl space will slow heat transfer and keep you warmer. Use insulation for this!
Put a blanket over your water heater - Use an insulated one to keep it warm. 
Inspect your roof - Schedule an inspection with a contractor who can tell you if your roof will be able to sustain heavy snowfall. 
Rearrange your furniture - This is a great idea for any time of year, but make sure your pieces aren't blocking any vents. 
Check your furnace - Have a licensed contractor inspect your furnace or boiler to make sure it's good to go.
Install a monitoring system - Home security is important all year round, but especially so if you're headed out of town during the colder months. Choose a system that will meet your security solutions and monitor your home for carbon monoxide and smoke. 
Clean out your vents - Cleaning your home's exhaust fans and filters is an important habit to have all year long. Removing the dust and debris from these areas will prevent fires. 
Prepare your vehicle - Before the cold of winter sets in, be sure your car is stocked up on antifreeze, windshield wiper fluid, gas, oil, and other fluids. Driving in the snow can get tricky enough. Getting stranded in it is even worse. You should also keep a cold weather kit in your vehicle in case you get stranded. 
Avoid going out during winter storms - Obvious, but try to stay home during major winter storms. You should also be cautious while shoveling or using the snowblower, especially if it's icy. 
Tags: