---
Why Choose Hawkeye Communication?
Hawkeye Communication/Fandel Alarm has over 50 years of experience in the security business. Through extensive training and the ability to integrate new products, we are a Honeywell Authorized Security and Fire Dealer.
We remain at the forefront of home and commercial security systems and on the cutting edge of the latest technology. Our local staff of professionals is equipped to handle the initial design, installation, and ongoing service/maintenance of our custom installs.
---
Commonly Asked Questions
Here are some of the most frequently asked questions from our customers.
How do I cancel a false alarm?
Enteryour 4 digit code and "OFF" or "DISARM", whichever is onyour keypad, once to silence the alarm. Enter it a second time to send noticeto the central station to cancel the alarm. If you don't cancel it in time theCentral Station will call you and ask if everything is okay and ask for yourpassword.
How do I test my alarm system and how often should I test it?
To test your system, simply call our Central Station and ask to place your system in the test for a specified amount of time. Arm your system like you normally would, and then walk in front of any motions and open any doors or windows. Your alarm should sound and go into alarm, but won't send the police if you have it in test with the Central Station.
We recommend testing your system 1 to 2 times a year as long as everything seems to be working normally.
Will my alarm still work if my power goes out?
Yes, your alarm should work because it has a back-up battery in the alarm system.The time that your back-up battery lasts varies, but can be as little as 1 hourup to 10 hours.
What if I don't have a phone line? Can I still have an alarm?
Yes. You have a couple of options. You can use a cell dialer that uses wireless communication. You can use an internet dialer. BOTH of these offer good, reliable service for communicating with the central station.
---
What Hawkeye Communication Can Do For You
Our local presence and dedication to client satisfaction make us the leader in the residential and commercial industry for security and technology.
Protect Your Family and Assets
At Hawkeye Communication/Fandel Alarm, we offer the very best products and services to keep your home and family safe from intrusion, burglary, fire, and more.
Learn More

Protect Your Commercial Assets
We offer the most advanced technology, integration, automation, and security services available. We meet customer's needs no matter the size.
Learn More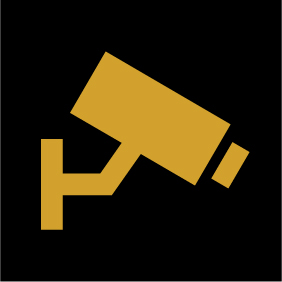 Custom Security Solutions
Customized commercial and residential security systems with first-class support from our central station 24/7.


Contact Us